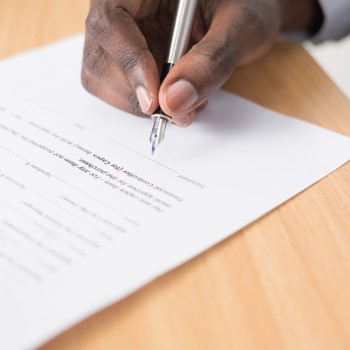 WLUSA ratifies tentative agreement
After a ratification meeting held on September 3, 2020, Members of the Wilfrid Laurier University Staff Association (WLUSA), a bargaining unit under the Ontario Secondary School Teachers Federation (OSSTF), voted 94% in favour of ratifying the new Collective Agreement.
Wilfrid Laurier University's Board of Governors is set to meet on Friday, September 11 to ratify the agreement on behalf of the employer.
WLUSA certified as a labour union in 1995 and now represents over 600 office, clerical and technical staff at the Waterloo and Kitchener campuses of the university. The last Collective Agreement expired on June 30, 2020.
"I would like to thank both the University and WLUSA negotiating teams for their hard work and dedication towards achieving this tentative agreement. This agreement is a commitment by both Laurier and WLUSA to continue our collaborative partnership." says Niru Philip, Chief Negotiator, WLUSA.
Details will be released once both sides have ratified the tentative agreement.
For more information, please contact Keith Goulet, President, WLUSA at wlusaadmin@wlu.ca.
Related Posts