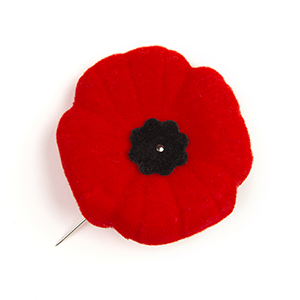 Remembrance Day: Lest We Never Forget
On November 11, we observe a moment of silence to honour the courage, valour and sacrifice of the heroes who have served – and continue to serve – Canada during times of war and conflict.
Remembrance Day is about showing our respect and gratitude to the serving and previous members of our armed forces who have sacrificed for our country.
Find your moment – honour those who have served and show thanks for their sacrifice.
This year, please put health and safety first while observing Remembrance Day. You can pay tribute to our veterans and active service members by:
wearing a poppy
sharing your thanks online by using #RemembranceDay
observing a moment of silence at 11 a.m. on November 11 wherever you are
On November 11, we pay tribute to members of the Canadian Armed Forces who fought to defend our values and freedoms, and to those who continue to serve our country today. Watch this video and take a moment to honour their courage.