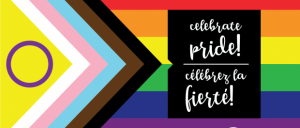 Pride Toronto 2022 – June 1 to June 30, 2022
OSSTF/FEESO has been a proud participant at the Pride Toronto annual celebrations for several years and will be involved again in 2022, in its 42nd year. The festival is one of the largest Pride celebrations in the world, bringing together people from all over Ontario as well as other provinces and countries to celebrate the history, courage, diversity and future of Ontario's 2SLGBTQI+ communities.
The Pride Toronto organizers are excited to be able to return to an in-person month of events and will ensure Pride Month and the Festival Weekend will be organized in alignment with the City of Toronto's Public Health recommendations.
Events:
Friday, June 24 – Trans Pride March
Saturday, June 25 – The Dyke Rally and Dyke March Toronto
Sunday, June 26 – The Toronto Pride Parade
For exact times and locations of these and the other Pride events, please visit the Pride Toronto website.
On Sunday, June 26, OSSTF/FEESO will be marching in the Pride Toronto Parade. There will be music, T-shirts for marchers and swag to hand out along the parade route. We encourage Districts and their Members to attend this festival and end their visit by marching with OSSTF/FEESO in the parade.
Pride Toronto 2022 – June 1 to June 30, 2022