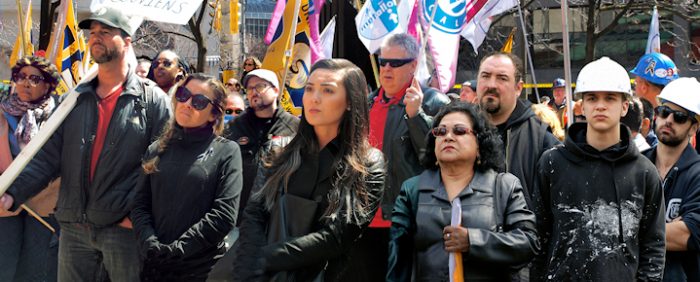 April 28 is the National Day of Mourning and it is a time to both mourn those who have suffered and those we have lost due to workplace injury or occupational disease.
As we continue to battle COVID-19 into the second year of this pandemic, and, as the third wave of the COVID-19 pandemic is upon us, we must continue our pursuit of increased health and safety measures for all workers.
As the number of COVID-19 cases in the education sectors rise, as school closures are becoming more and more normalized, we must push back against the government that has allowed this to happen, while continuing to claim the safest and most comprehensive return to school plan in the country.
We know at least one education worker has died due to COVID-19 exposure and that is one too many.
The number of education workers who have fallen ill with COVID-19, many who may end up having long-term occupational diseases from their exposure to the virus, increases daily.
Health and safety should never come second to the bottom line and with the recent budget highlighting further cuts to education at a time when investments are required, more cases of COVID-19 in education are inevitable.
Education workers deserve to arrive home as a whole person at the end of the workday, both mentally and physically.
Please see the following links from the Canadian Labour Congress (CLC) and the Workers Health and Safety Centre (WHSC) for further information on 2021 events:
CLC—Day of Mourning Theme—The Human Cost of COVID-19
Day of Mourning in Ontario—WHSC
On April 28, we mourn for the dead, but we must continue to fight for the living.
Posted on April 21, 2021 by OSSTF/FEESO in ARTICLES