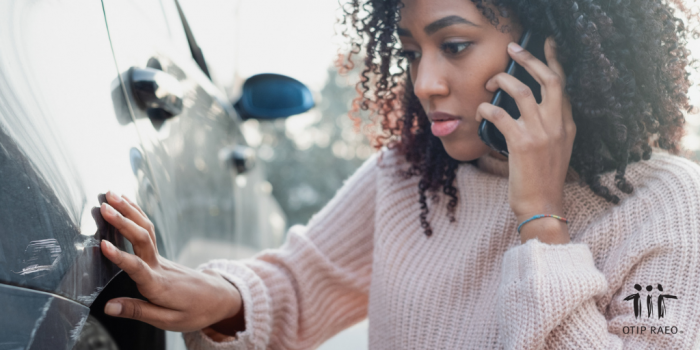 In-house auto & property claims service makes a difference for our members
---
There are many variables in your daily life that you may not be able to control but when the unexpected happens to you on the road or at home, know that the Curo claims team will have your back. For over 12 years, OTIP has partnered with CURO Claims Services and as a result, members like you have raved about their experience.
"The agent we were dealing with was extremely helpful and expedited our claim far quickly than expected!"

About the claims process and CURO Claims Services
CURO Claims Services is dedicated to providing members with courteous, fair and professional property and casualty claims service.
Experienced adjusters offer 24/7 weather and disaster response, claims counselling for members, and the resources you need during the claims process.
Your advocate – With the member being top of mind, CURO can advocate for your situation and claim with increased authority levels
Help at every step of the way – As a national adjusting firm with multiple licenses and designations, CURO Claims is able to help at every step of the way. Servicing in both English and French, CURO has a specific focus on working with the education community, with dedicated service available 24 hours helping you during a loss

The steps of a claim:

1. Submitting the claim – Connect with Curo 24/7 Emergency Claims Service for car and home insurance by phone, 1-866-952-2876 or report your non-emergency claim online. An adjuster will follow up with you within one business day to continue the claims process.

2. Claim investigation begins. After the claim has been reported, it will need to be investigated by an adjuster to determine the amount of loss or damages covered by your insurance policy. The adjuster will also identify any liable parties, and you can help the process by providing any witness information or other parties' contact information.

3. Your policy is reviewed. Once the investigation is complete, the adjuster will go through your policy carefully to determine what is and isn't covered under your policy and inform you of any applicable deductibles that may apply to your case.

4. Damage evaluation is conducted. In order to accurately evaluate the extent of the damage, your insurance adjuster may hire appraisers, engineers, or contractors to lend their expert advice. Once the evaluation is complete, your adjuster will provide you with a list of preferred vendors to help with repairs. You're not obligated to hire these vendors, but it can save you a good deal of time and research.

5. Payment is arranged. After repairs have been completed and lost or damaged items have been replaced, your adjuster will contact you regarding settlement of your claim and payment. The amount of time it takes to receive payment will depend on the complexity and severity of your situation.

Looking for a quote on your car or home? Contact your OTIP insurance broker today at 1-888-892-4935 to get a quote.