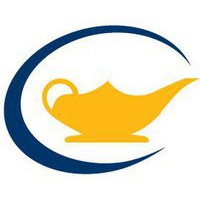 Annual Meeting of the Provincial Assembly
OSSTF's annual general meeting, known as AMPA, is coming up from March 12-15, 2021. If there was ever an event where you wanted to learn more about what OSSTF does for education and labour, this is the event to go to. They talk about so many initiatives that are going on. Normally held at the Sheraton Centre Hotel in Toronto, AMPA 2021 will be completely virtual this time as we continue to deal with the pandemic.
Nearly 600 delegates from across the province will attend AMPA 2021 to pass motions, vote on policies and adopt the budget. As well, with AMPA 2021 being an election year, delegates will hear speeches, have an opportunity to ask questions, and then vote for positions on the Provincial Executive.
This 3-day event is not just about business though. It covers many different areas including:
· Speeches from invited guests including politicians and national and international leaders
· Awards to OSSTF Members for contributions and to students for contributions
· Presentations from Social Justice Initiatives
WLUSA is allowed to bring 6 delegates to AMPA 2021. The President and the VP: External automatically get 2 of the 6.
If you are interested in being a delegate and being a part of this experience, please reply to this email and provide your name, position and reason for your interest (2-3 sentences is fine).
As per Bylaw 4, delegates and alternates will be selected by the WLUSA Council of Representatives, following the call for nominations.
**Please note that if you apply to attend AMPA, you will not be allowed to participate in the selection process.
Applications will be accepted until 4:30PM on Wednesday, December 23.