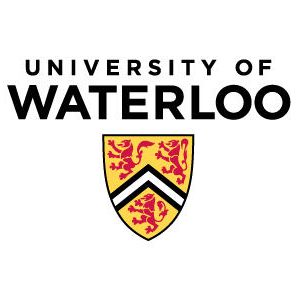 University of Waterloo to require self-declaration of COVID-19 vaccination status to access campus
The University of Waterloo will require students and staff to self-declare their COVID-19 vaccination status before coming to campus starting this fall.
An update on the university's website said the data will be anonymous and will be used to plan health and safety approaches for the fall term.
"Just another measure that we felt like we could undertake to help keep our campus community as safe as we can," said Chris Read, associate provost, students.
The Campus Check-In will open on Sept. 1. People can only answer "yes" if 14 days have passed since their second dose.
Anyone who answers "no" or "prefer not to say" will be sent information on vaccinations, appointment booking and other public health measures. The university will also direct students to a rapid antigen testing screening program, and they will need to participate in screening twice a week.
Anyone who isn't vaccinated will need a negative COVID-19 test prior to coming to campus. Anyone who tests positive using the rapid test will need to go for a confirmatory PCR test and self-isolate under public health guidelines.
Vaccines are required for anyone living in residence at UW.
But some professors say the vaccination policy doesn't go far enough.
"It falls short of what a knowledge-based institution like the University of Waterloo should be doing and that's just requiring vaccines," said associate professor Jason Thistlethwaite.
More than 240 faculty members have signed an open letter to the university asking for vaccinations to be mandatory for anyone coming to campus, with exceptions and accommodations as per the Human Rights Code.
"We know it can be done so — but I applaud the university in taking the steps to recognize, to put some system in place to start informing people that they should get vaccinated if they want to participate in on campus activity," Thislethwaite said.
HOW CHECK-INS WILL WORK
The university's website says students, staff and visitors will need to complete the check-in prior to entering any buildings.
Attendance can be recorded using automatic or manual recording. Automatic reporting uses the university's wireless network on any personal devices to record your username, building access point and time of connection. Anyone who can't connect to the campus WiFi will need to use a manual check-in form to record what buildings were visited, along with arrival and departure times.
People will also need to complete screening questions before arriving to campus each day. The university also encourages people to download the COVID Alert app.
The university said the information will be used for reporting building occupancy, along with contact tracing in case a community member tests positive for COVID-19.
"The data is only going to be used at the highest aggregate level so we can kind of monitor the trends across the whole campus community," Read said.