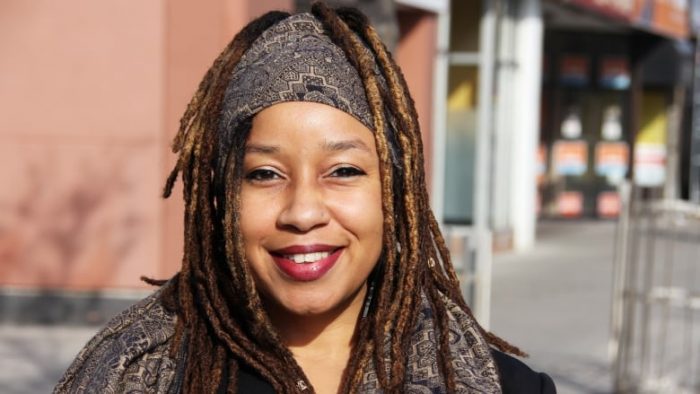 Kitchener Centre MPP introduces bill to fight racism in schools
Laura Mae Lindo says bill would define racism in legislation, because 'when you define it, then it is real'
Paula Duhatschek · CBC News · Posted: Dec 03, 2021 5:00 AM ET | Last Updated: 10 hours ago
Kitchener Centre NDP MPP Laura Mae Lindo introduced a bill Thursday that aims to fight racism at all levels of the education system, from kindergarten to post-secondary.
The Racial Equity in the Education System Act amends a number of existing acts that apply to the education system, from the Education Act to the Ontario College of Teachers Act, to include the definitions of racism and anti-racism.
"Those definitions, as menial as they might seem, are actually major steps toward taking seriously the realities of racism within our education system," said Lindo at a Zoom press conference.
She said defining these terms in legislation allows everyone to get on the same page about what racism is, and what must be done to change it.
"When you define it, then it is real."
Lindo's bill would also:
Require school boards and post-secondary institutions to create racial equity plans and review them regularly.
Require professional development in racial equity for teachers and staff.
Require boards to provide programs, resources and support for students, teachers and staff that have been targeted by or witnessed acts of racism.
Set out penalties for those who disrupt school or class by using racist language or engaging in racist activities.
Alpine school incident speaks to broader problem: Lindo
Lindo said a recent incident at Alpine Public School in Kitchener points to the need for "systemic solutions" around racism and inequality.
A teacher has now been criminally charged after allegedly disciplining two children by taping them with masking tape.
The father of one of the children told CBC K-W he was concerned race was a factor in the incident.
Lindo said while that particular situation attracted a lot of attention, it likely speaks to a broader problem.
"The reality is that something like that doesn't happen unless a number of smaller instances of racial violence and lack of care for racialized students were allowed to go either noticed and and met with silence or fully unnoticed because these things are norm," she said.
Speaking at the same press conference, Teneile Warren, equity and inclusion officer for the Waterloo Region District School Board, said they support the bill.
"We need legislative support in order to advance the work that is already taking place in our school systems," said Warren.
"We cannot continue to place the responsibility solely at the feet of teachers."
Province says changes underway
In response to questions from CBC K-W, a spokesperson for Education Minister Stephen Lecce said the province has already given an expedited directive to school boards to collect race-based data, and required all school boards to undergo an "equity board improvement plan."
"We know there is more to do," said Caitlin Clark, who said the province has also moved to de-stream education in Grade 9.
"That is why we introduced mandatory anti-racism training for all education staff, introduced curriculum changes to counter discrimination and promote inclusivity, and it is why we strengthened sanctions against staff for racist actions or behaviour."
Still, Lindo said she's concerned that without defining terms like "racism" in legislation, different boards will end up using different language and produce data that can't be properly compared.
"Instead of doing that, why don't we take a step back, put a very clear vision into the universe of what racial equity in education in particular looks like, and then ensure that the language and the tools are available for everybody so that they can all be working together," she said.
As publish at: https://www.cbc.ca/news/canada/kitchener-waterloo/kitchener-centre-mpp-introduces-bill-to-fight-racism-in-schools-1.6271617?fbclid=IwAR0UmsUDK_obCSZzYfmo72mOHSeQO2NO4Aq-Qz7PCurXG-NuE9MaDZBTWD4