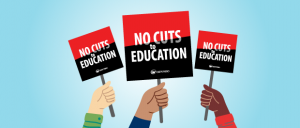 Doug Ford to host rally at Bingemans as counter-protesters prepare (update)
Counter-protesters will include the ONA and supporters, along with community activists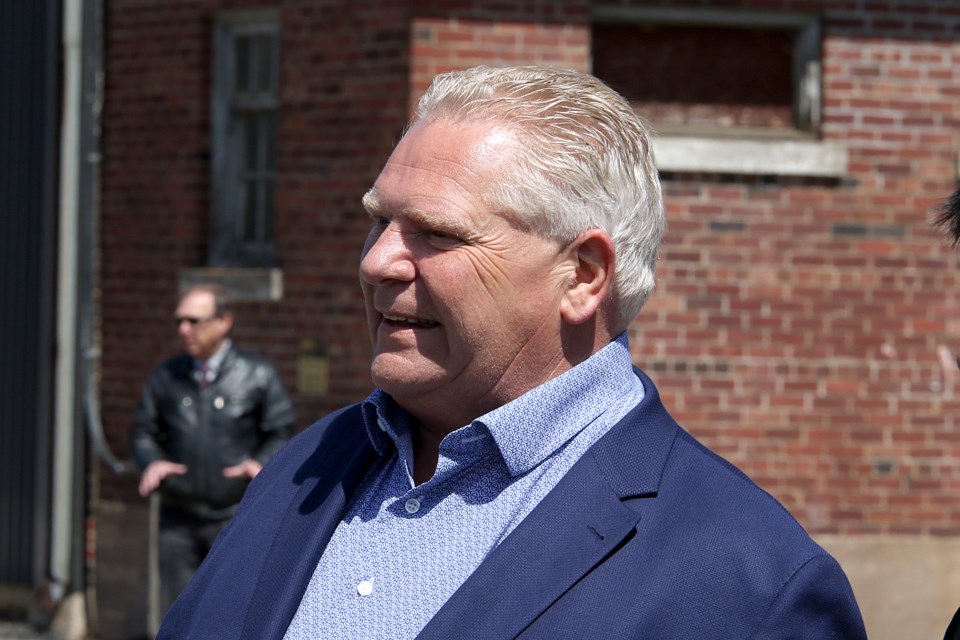 Listen to this article00:02:13
With six days remaining until Ontario votes, Progressive Conservative Leader Doug Ford is hosting a rally in Kitchener Friday night.
Doors are set to open 7 p.m. at Bingemans, and follows an afternoon campaign stop in Oakville for an announcement.
In response, the Ontario Nurses' Association plans to stage a protest at Bingemans.
It's inviting nurses, health-care professionals, friends, family and supporters "since Doug Ford refuses to speak with nurses."
The union is putting the blame on the PC leader and "oppressive legislation" for the ongoing nursing shortage.
"Healthcare has been underfunded for the better half of a decade, but it certainly has worsened for the past, well, three or four years now. We are seeing in Waterloo Region that we are hundred of RN's short in our hospitals," said Erin Ariss, the regional vice-president for the ONA.
"Mr. Ford, we need to speak to you. You need to come to the table with recruitment and retention strategies. We need to do something now before it's too late."
A group of community members will also hold an information picket and are planning to speak out against Ford's record on public education, and environment and climate issues.
"We need MPPs who listen to the community," said Stephanie Goertz, a local resident. https://platform.twitter.com/embed/Tweet.html?dnt=false&embedId=twitter-widget-0&features=e30%3D&frame=false&hideCard=false&hideThread=false&id=1529915388577861639&lang=en&origin=https%3A%2F%2Fkitchener.citynews.ca%2Flocal-news%2Fdoug-ford-to-host-rally-at-bingemans-friday-night-5412807&sessionId=5566b6530c58e6b42148247084bfc0979906f651&siteScreenName=CityNewsKIT&theme=light&widgetsVersion=c8fe9736dd6fb%3A1649830956492&width=550px
A local group, concerned about Ford's environmental record, will also be holding an information picket outside the event.
"There just hasn't been enough focus on Doug Ford's environmental crimes, the fact that his cancellations of climate action programs cost Ontarians hundreds of millions of dollars, while Ontarians meanwhile have had to pay millions to clean up the floods, fires, and storm damage caused by our rapidly changing climate," Kae Elgie said in a statement.
https://kitchener.citynews.ca/local-news/doug-ford-to-host-rally-at-bingemans-friday-night-5412807?utm_source=Email&utm_medium=Email&utm_campaign=Email