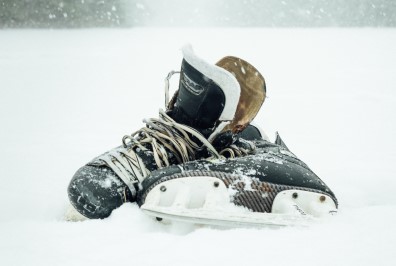 Date and Time
Saturday, February 4
5:00 pm - 7:00 pm
Event Details
Grab your skates and your family members and enjoy an evening of ice skating with WLUSA!
What: Ice Skating
When: Saturday, February 4th, 2023 from 5:00PM – 7:00PM
Where: Moses Springer Community Centre (150 Lincoln Road, Waterloo, N2J 2P1)
Cost: Free, but please bring 1 non-perishable food item (per person) for the WLUSU Food Bank
Tickets Go On Sale: Tuesday, January 4th, 2023
Last Day to Purchase: Tuesday, January 27th, 2023
Restrictions
While the event is free, there is a capacity limit of 120 people at the arena. As such, registration for the event is necessary.
The event will split into two 1-hour blocks:
5:00PM – 6:00PM (120 tickets)
6:00PM – 7:00PM (120 tickets)
Maximum of 4 tickets per Member. (At least 1 ticketholder must be a WLUSA Member)
How to Reserve Tickets
Register here via Eventbrite.
Select the timeslot that works for you and the number of tickets you would like.
Things to know:
The arena does not rent out skates.
The arena does not provide any skating aides for beginners. If you have one, you are welcome to bring one.
Participants are encouraged to bring their own filled water bottles
CSA-approved safety equipment for head and face are strongly encouraged.
If you have any further questions, please email social@wlusa.ca before purchasing your tickets.